protection cap for toggle switch, color: black with carbon-look
protection cap made of plastic with carbon-look surfaceblack metall ground platefit ...
Sport-clutch
clutch disc without springs. custom-built Wartburg cluch with Trabant 601 tooth system for gear ...
toggle switch with protection cap
toggle switch with mechanical unblocking (protection cap) double-pole change over ...
toggle switch, illuminated
unipolar toggle switch for using inside a car The lever was made of transparent plastic. It can be illuminated by ...
Category Race, tuning and styling bits has the following subcategorys:
The complete offer in Race, tuning and styling bits
LDM Wartburgtrabant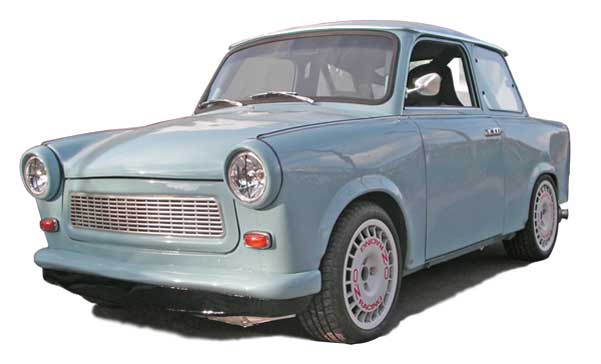 Tuning LDM-Trabant 601 old school with 353 Wartburg engine
technical data:
- discbrake system at the front axle, VW brake caliper in connection with brake adpter Typ LDM-no. 6242, brake disc: ATE Power disc 12x239mm
- Aluminium wheel typ OZ Racing (01F8 / 01168) 7J x 15 H2 ET36, bolt circle 4x100mm
- brake hose LDM-no. 6879 with ABE
- special gearbox adapter for Wartburg 353 engine LDM-no. 6100
- Carburettor 40F 2-11 in connection with modificated intake pipe.
- clutch disc: LDM-no. 6521
- Suspension: Leaf spring at the front axle 70mm lower in connection with additional main leaf to fasten the leaf spring eyes
Tuning LDM-Trabant 601 with 353 Wartburg engine injection fuel system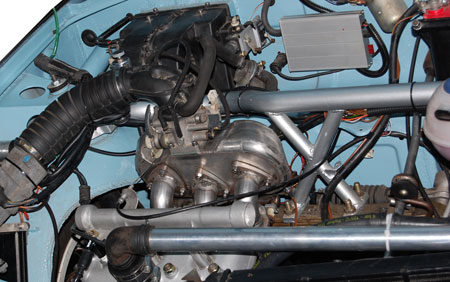 The complete offer in Race, tuning and styling bits
* All prices inclusive VAT and plus
shipping costs
.